Current date/time is Sat Apr 04, 2020 9:04 am
The Emobot Story
Survival; the primary goal of every species - and we humans are no exception.We find ourselves facing continuous challenges and triumphs against an ever-changing environment - interacting, sharing and competing for resources - adapting, changing and constantly evolving…
While we are an interdependent species that relies on social connection to survive, each individual must embark on their own unique and personal quest to satisfy a never-ending series of struggles to meet the ultimate goal – Life.
In the beginning...
Earth had become overpopulated.
As well, the advancements in technology and its use had far outpaced natural human development and evolutionary processes. Whole generations were being affected physically, mentally and emotionally.The situation was out of hand and wreaking more havoc then any pandemic ever experienced.
Technological dependency began to interfere with our species ability to meet some of our most basic needs to survive. Breaking down the single most important survival requirement of our species, the ability to connect and communicate with each other.
And there, amongst the twisted chaos, a solution was emerging. There, the biggest paradox ever, was being construed
It was agreed that the most effective method would be to send out specialized drones to scan potential worlds. They would study the environment and any life forms that may exist there.
In addition, they would be programmed to prepare the new environment for human civilization as well as to prepare human colonies for the new world.
They would have to go beyond just collecting and analyzing data – further than modifying the physical landscape. These computerized life forms would have to show that they could interact, survive and flourish in the new environment in much the same way as their human counterparts.
In order to accurately mirror their creators, they would need to be designed with a highly advanced form of artificial intelligence. And most of all, to activate, motivate and simulate human-like behaviour, they must be programmed with the ability to desire, to fear and to grieve.
They would have to be programmed to "FEEL".
...and thus the creation of the EMOBOT
In the final stages of their development, these transformed drones are brought through a "training phase".
Specialized trainers take them through a series of situations and experiences to assist with the Emobot's programming to integrate emotional and informational data.
The game "Emote Control" is a simulation of this process.
Players are the trainers.
Forum

Topics
Posts

Last Posts
Who is online?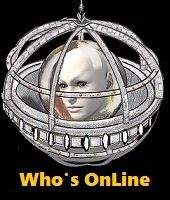 In total there is 1 user online :: 0 Registered, 0 Hidden and 1 Guest
Most users ever online was 8 on Sat May 21, 2016 7:12 pm

Registered Users: None


Legend : [ Moderators ][ Members ][ Guests ]
Statistics
Our users have posted a total of 11 messages
We have 13 registered users
The newest registered user is Alemo
New posts
No new posts
Forum is locked